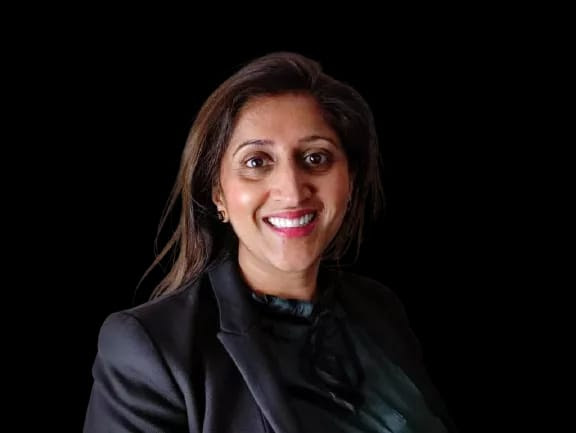 Treetops Journey during lockdown and beyond.
Covid-19 has certainly changed the world in all facets, from people's personal lives to how businesses operate. We found ourselves closed for the first time in our history. I think back to 17th March 2020, when our first thoughts were fear of the unknown. When the announcement was made that we had to close for an unknown period of time, all we could think was how would we cope?
I knew back then that the team would all pull together in their true Treetops style, however on reflection now, I look back with pride at how truly magnificent the team was during our darkest days. It was pure will and determination that we were able to re-open at all, unfortunately many other Dental Practices were not so lucky and had to face the devastating reality of closing their doors and saying goodbye to their patients for good.
As I reflect over the early days of the pandemic, there were uncertainties and fears, but there was also great camaraderie within the Treetops Team.  We made content that we sent on our own team chat and to our patients to keep up morale, stay positive and keep everyone updated.
Since the first lockdown our working environment had changed beyond all recognition, our team has had to get used to many changes in the way we operate, we no longer have a waiting room, we have to wear PPE, the number of surgeries are reduced due to cleaning and sterilising, we have to go against our friendly nature and stay 2m away from our patients. Now all of Treetops staff are fully vaccinated against covid-19, we also have regular lateral flow tests to make sure all of our patients and staff are safe.
All surgeries are now fully functioning to cover all treatment options. As well as investing in equipment, we have also invested in our staff; we have employed more staff and we now have a monthly staff reward system and incentive scheme as well as a reward scheme for our Denplan patients to thank them for their loyalty during covid.
So although this last year has been a roller coaster of emotions and changes in our working environment, we are proud to say that we have overcome all the challenges and are now better and stronger than ever before.
We would like to thank all of our patients from the bottom of our hearts for your unwavering support and allowing us to get to this point in our journey.
Polly, Director, Treetops Dental Surgery
The Treetops Team tackled this quiz on our last monthly quiz night…..it was such fun!

Can you spot all of  the song titles in this image??

There are 50 to find….the Treetops Team scored all 50!

Here's one answer to get you started – Pinball wizard …… only 49 to go!

All answers are on our website at the bottom of the main page titled "Read our Blog Posts"
How long have you worked at Treetops
Since January 2018

What is your job role?
I am a general dentist who has an interest in Orthodontics and advanced restorative and aesthetic dentistry.  My main role at Treetops is to carry out Orthodontics and Invisalign.

What do you like most about working at Treetops?
I find the team fantastic to work with.  I also think we have a fantastic set of patients.  Professionally we are also very well supported and constantly improving.

What do you like most about your job?
I love the support i receive, both professionally and personally. The environment is great to work in, and of course the patients who are not only lovely but actually laugh at my dad jokes.

When should someone consider Invisalign or dental intervention?
If you are unhappy with the position of your teeth it is worth considering Invisalign, obviously we would check through a consultation if this is an option that would work for you.
Invisalign treatment wont change the shape of your teeth although we have options included with Invisalign that would give you that perfect smile.

What did you want to be when you were growing up?
I honestly have to say that it changed every other day! I wanted to be everything from owning a business to working in movies, however i chose perfectly becoming a dentist.

 Do you have any hobbies?
I am a HUGE sci-fi fan, especially Star Trek, I love Star Wars as well as Battlestar Galactica and the old sci-fi movies, and old TV shows such as the old Irwin Allen shows.
I go to a lot of conventions, and I also love doing fine scale models, my favourite subject regarding this….you guessed it Sci-fi, especially Star Trek!

What is the most complex case you have worked in and why?
I often do complex cases, and I have done so many over the years it is difficult to choose. I am almost finished on a case that had a combination of aligning the teeth, sorting out the wear on the teeth, and placing veneers and building up the back teeth. The treatments I have used in this case are braces, bite raising appliance, advanced restorative techniques and veneers.
I thoroughly enjoy these types of cases even though they can be challenging it is a pleasure to see the end result and the transformation with the patient overall.

Thank you Vis!
Mouth cancer or Oral cancer is a condition where an uncontrollable growth of cells invade and cause damage to a part of the mouth, this can be the tongue, the roof of the mouth, the gums, the inside of the cheeks or lips.

It can manifest in multiple ways, but some of the most common signs include:

– swellings, lumps, crusts that do not go away
– sores or eroded areas that do not heal within 3 weeks
– unexplained, persistent numbness on the lips or tongue
– sometimes, white or red patches on the lining of the mouth or tongue
– changes in speech, such as a lisp, hoarseness or a chronic sore throat.

So, what causes it?

The main risk factors are alcohol and tobacco, including smokeless tobacco such as paan, chewing tobacco and gutkha.

The combined effect of drinking alcohol and using tobacco multiplies your risk of developing mouth cancer. However it is important to note that over 25% of all oral cancers occur in people who do not smoke and who only drink alcohol occasionally.

What can we do to prevent it? 

Visit your dentist regularly, even if you have no teeth, or are free from any apparent problems with your mouth or teeth. Your dentist will advise you how often you need a check-up.

If you would like help to stop smoking ask your dentist or GP for advice, there are free smoking service clinics available all over the country.

Keep alcohol to a low level; You are safest not to drink regularly more than 14 units of alcohol per week.

Have a balanced diet, increase your intake of non-starchy vegetables and fruit.

DIY Check!!

Early signs of mouth cancer can be easily detected by yourself; it takes less than a minute and can be lifesaving. Take the time to do a self check at home, especially in the time between dental visits.

Follow this link to check at home yourself: https://youtu.be/_6csIJAWj_s

Despite unprecedented challenges the profession has  faced  during the pandemic, Treetops has excelled in adapting to the changes during COVID-19 and we  continue to provide care and advice to all our patients; come see us! and don't forget:

If in doubt get it checked out!!
Wishing everyone a wonderful Bank Holiday weekend…

We would all like to say a BIG thank you to all of our patients who have engaged so wonderfully with us this month, by joining in with selfies and video testimonials.  We cannot stress enough the positive impact this will have on Dentistry in general and how it acts as an encouraging, gentle motivator for those people who keep 'putting off' that visit to the dentist.

We completely understand that at times previous bad experiences or an innate fear can be an obstacle to a healthy mouth and a confident smile.  Our website and social media allow us to spread the positive message far and wide – that visiting the dentist can be a rewarding experience and with professional support you can achieve that healthy and confident smile.

We would be so grateful if you could keep working alongside us, so we can continue to share your good experiences.

We have had a few patients new and regular contact the practice this month, asking if Treetops are charging for PPE.  We are aware that a lot of practices are charging extra for the increased PPE we now have to wear.  Please be reassured, at Treetops the decision was made – not to add any extra fee to our patients.

We hope you have enjoyed reading our newsletter and we all wish you a wonderful Bank Holiday.

Louise
Have a fantastic bank holiday and wonderful May
Love all of the Treetops Team
ANSWERS!